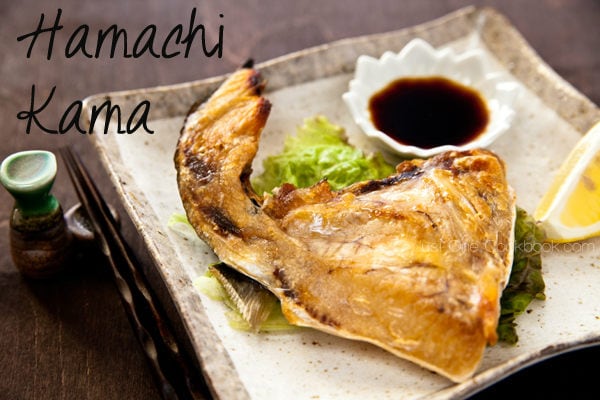 Hamachi Kama is the collar of yellowtail fish (Hamachi).  It is the most fatty and juicy part of the fish and there are two in each yellowtail (one per side).  Usually it is grilled/broiled until the skin is crisp and the inside is just cooked through. You can easily scrape the flesh off the cartilage with chopsticks.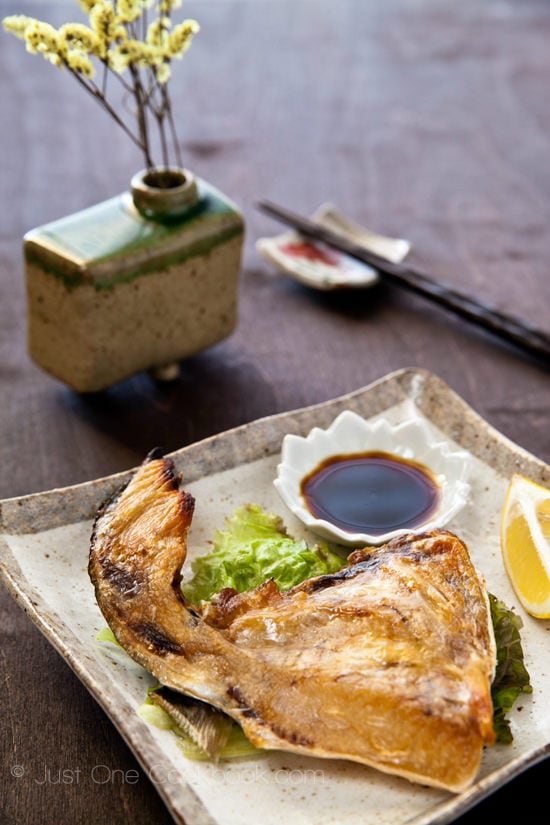 One package of Hamachi Kama is always in our freezer.  When I need one more dish on the table, I defrost the fish, put it in the toaster oven, and bake (or broil) for 25 minutes.  By the time I finish cooking the main dish, Hamachi Kama is ready to serve!  My kids LOVE this fish and usually eat almost all of it.  My husband and I haven't had a taste of it for a while… I promise, the flavor of the fish (and easy cooking) is quite addicting!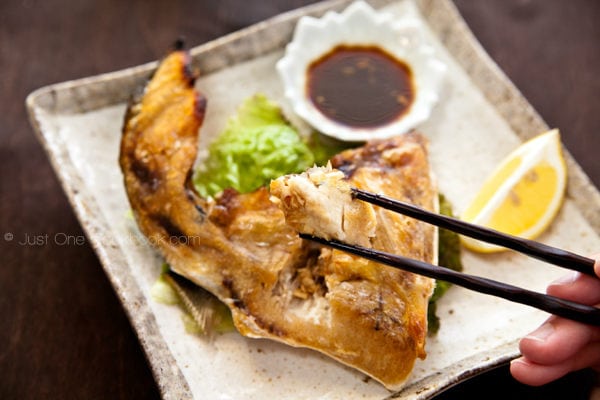 Ingredients
1

 

Hamachi Kama

 

(available in Japanese market)

1

 

tsp

 

neutral flavor oil (vegetable, canola, etc)

Lemon

 

(slice, optional)

1

 

Tbsp

 

soy sauce

½

 

tsp

 

Yuzu juice
Instructions
Quickly rinse the hamachi kama in cold water and pat dry.

Cover baking pan with aluminum foil. Brush the foil with some oil. Place Hamachi Kama, skin side down.

Bake at 400F until the top is nicely browned, about 20-25 minutes (in my oven toaster). Please remember cooking time varies depending on oven/toaster oven.

Serve immediately with lemon slice and a small dish containing yuzu and soy sauce mixture. Squeeze lemon over the fish and dip in the sauce to eat.
Credit: http://www.justonecookbook.com/hamachi-kama/
Did you know? Hamachi is the most consistent and reliable fish to use all year round. With their rich and luxurious flavour, this high-in-fat content, melt-in-you-mouth goodness is best served seared. Every fillet yields approximately 200-300g, individually vacuum packed.